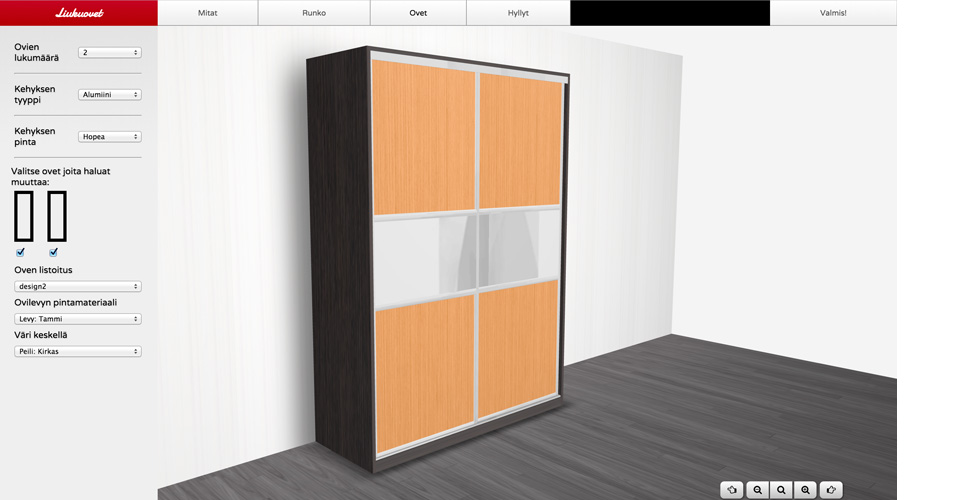 With this configurator user can design a wardrobe of his/her choice. Playing with this configurator is fun and inspiring and gives a good idea of all the possibilities.
All the selections, colors and measures are tailored to match your product details.
Configurator doesn't allow user to make impossible selections and automatically calculates price for all the items on the background.
V 1.0 Default Features
Dimensions
Yes
Colors and materials
Yes
Frame type and decoration
Yes
Door amount
Yes
Door materials
Yes
Cabinet inner design
Yes
Exterior design for styling
Yes
Print Pictures
Yes
Software as a web service Including all essentials
Server hosting
Yes
Emailer
Yes
Shop for viewing contacts
Yes
Online Configurator iFrame implementation
Yes
Prices starting from
25€ / contact
Try Demo Here: Wardrobe Configurator Demo